Amazon is touting big numbers in its first large promotional sales event since the easing of lockdown restrictions in May.
Also, short-video apps have witnessed a significant uptick in their usage in the aftermath of the TikTok ban in India. But what happens when the market leader is set to come back. We'll take you through the possible scenarios.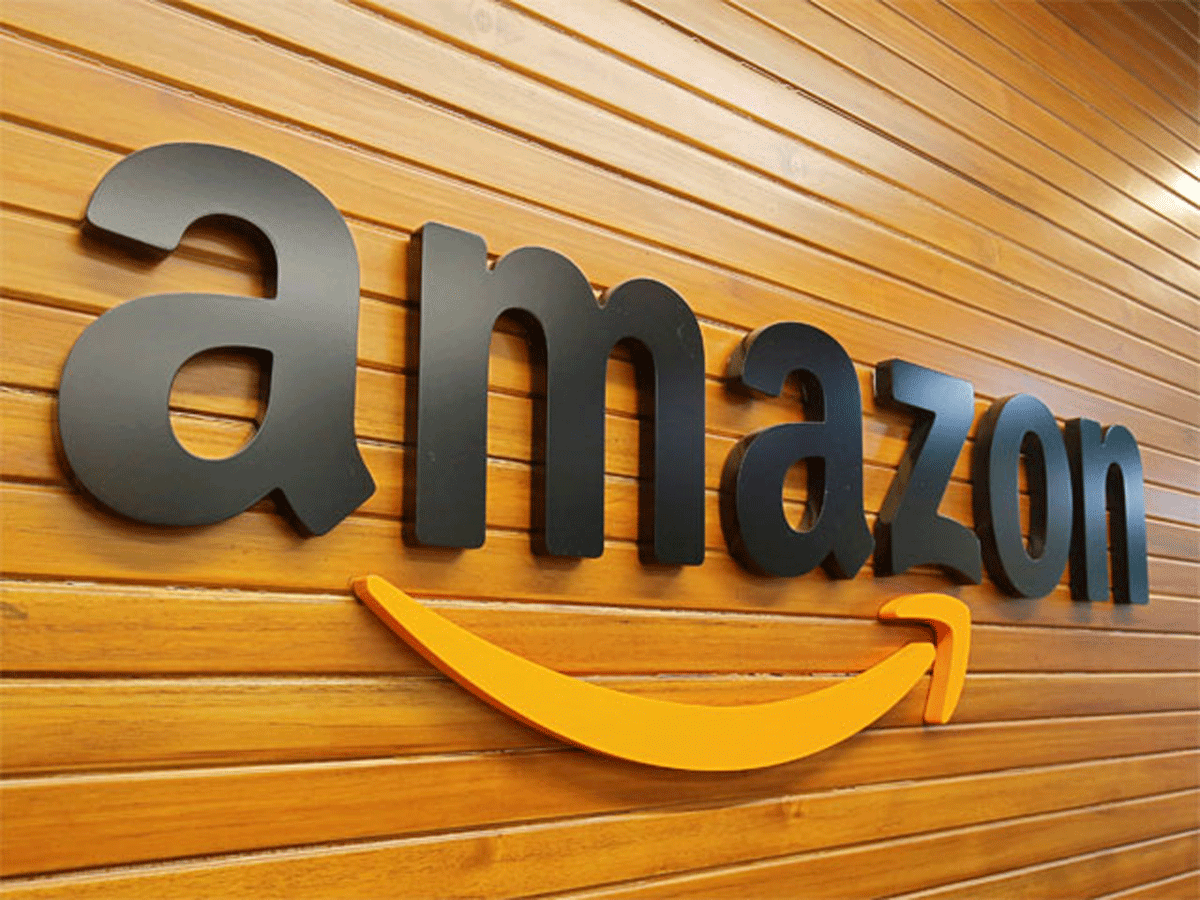 Prime day growth
More than 4,000 small sellers crossed sales of Rs 10 lakh and 209 vendors became crorepatis, said Amazon's India country head Amit Agarwal. This comes at a time when there is a concerted push to support local businesses and boost sales of small and medium-sized sellers.
What did people buy?
Personal computing, large appliances, kitchen, and smartphones were the top-selling categories in terms of value, while apparel and pantry sections were among those that saw the most success in terms of units sold.
Amazon's Prime membership saw twice as many customers during the sale this year compared to last year, and over 65% of new members came from outside of the top 10 cities.
Artisans and weavers, women entrepreneurs from Saheli, startup brands from Amazon Launchpad saw growth of 6.7 times, 2.6 times, and 2.1 times respectively during the sale.
Big Picture
Sales of online retailers have exceeded the pre-Covid-19 levels in terms of volume, boosted by grocery and essential purchases. Overall gross merchandise value for the industry has also recovered to pre-lockdown levels, according to analysts at Redseer Consulting and EY. Analysts say the recovery has been faster than expected after the government allowed ecommerce firms to operate in May.
Closed stores as fulfilment centres?

Amazon US is in talks with the largest mall owner in the United States, Simon Property Group, to convert some of the key department stores into fulfilment centres, according to The Wall Street Journal. These stores were previously or currently occupied by retailers like J.C. Penney and Sears, both of which have filed for bankruptcy protection. Read more.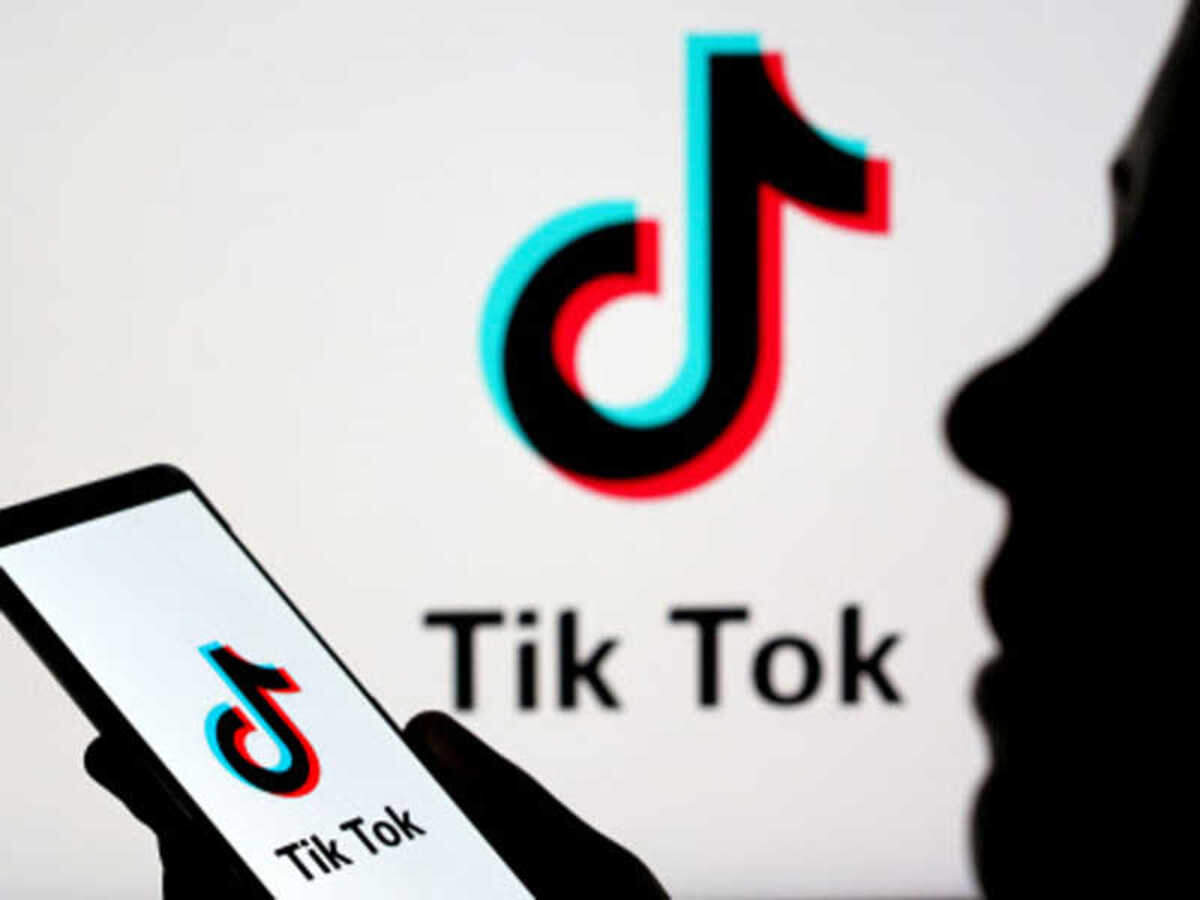 Impact of TikTok's potential return
Things are changing rapidly in the short-video space. Investors who were bullish on backing short-video apps last month are on a wait and watch mode amid speculations of a possible return of TikTok in India.
Investors say that the high-stakes sale of TikTok in the US and in India, which is its biggest market with more than 650 million downloads, according to Sensor Tower data, has changed the course of events.
"In the first week of the ban, every investor was keen to be a part of the fundraising cycle for the two TikTok alternatives — Mitron TV and Chingari. The week after, five other players came up and that spooked everyone," said a VC tracking the space on the condition of anonymity. Chingari co-founder Sumit Ghosh, however, said the acquisition won't affect his app's prospects.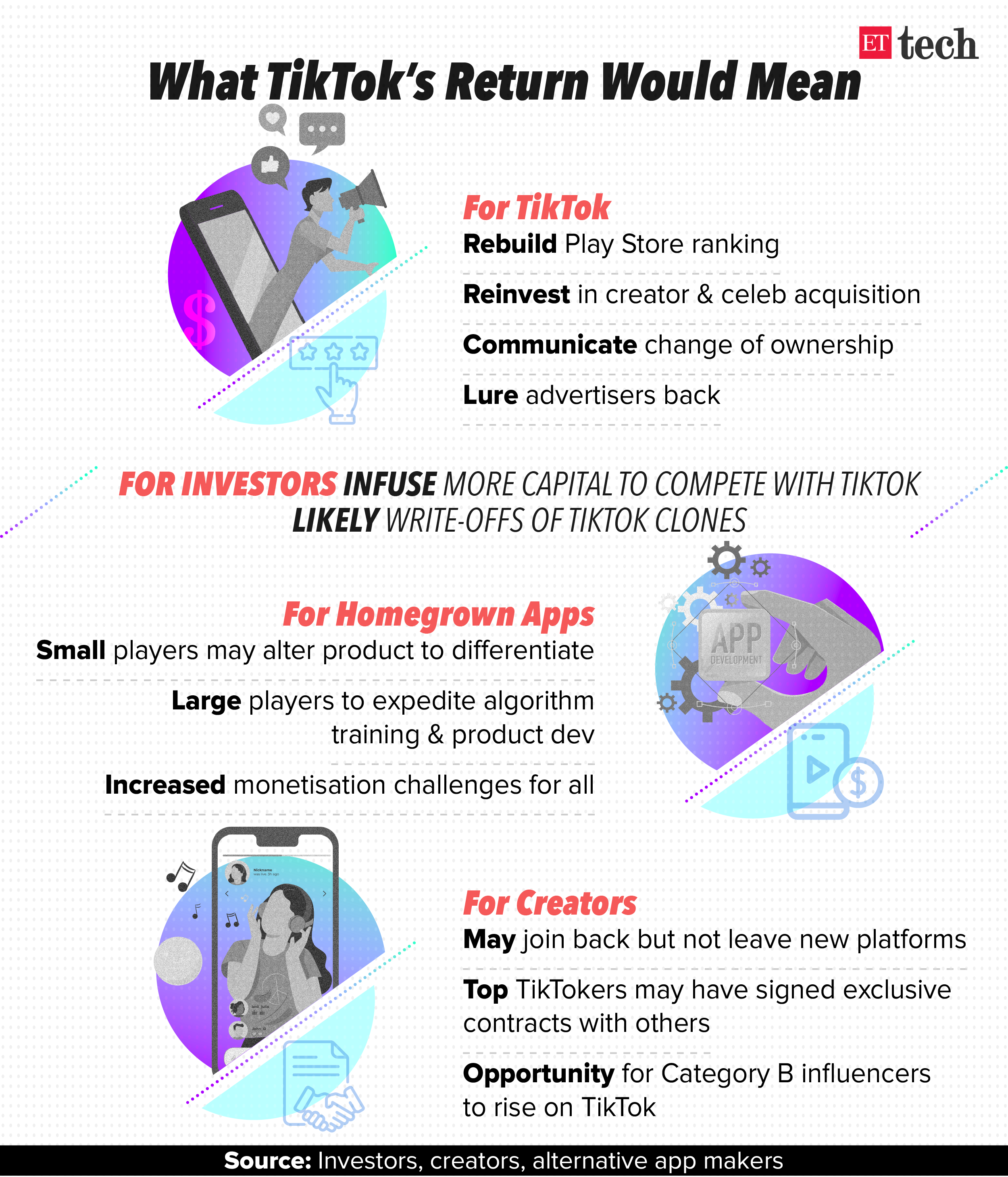 What about content creators?
While creators didn't take TikTok alternatives seriously in the early days, many have now started evaluating the current crop of short-video-sharing platforms to sustain themselves.
Several top TikTokers are known to have annulled their exclusive contracts with ByteDance's flagship app over the last month and signed similar exclusive contracts binding them for least six months with one or the other homegrown short-video player which either come with a deep pocket or has raised funding over the last fortnight.
TikTok's suitors
Meanwhile, TikTok's sale is attracting more suitors: Twitter has held preliminary talks to acquire the ByteDance-owned video app's US operations, although it is seen as a "long-shot bidder", according to the Wall Street Journal. These talks come nearly four years after the microblogging major shut down Vine, one of the earliest players in this space, in 2016.
Microsoft, however, is still considered to be the frontrunner for this deal, which is eyeing TikTok's global operations including India.
Read:

Swiggy's new quick delivery service
Swiggy is preparing to launch a chain of virtual convenience stores to deliver grocery and household items within 45 minutes, sources told ET, which was later confirmed by the food delivery platform.
Swiggy's pilot will begin from Gurugram and will run in Bengaluru subsequently. It plans to offer about 2,500 items from its partner 'dark stores', sources who are aware of its plans told ET.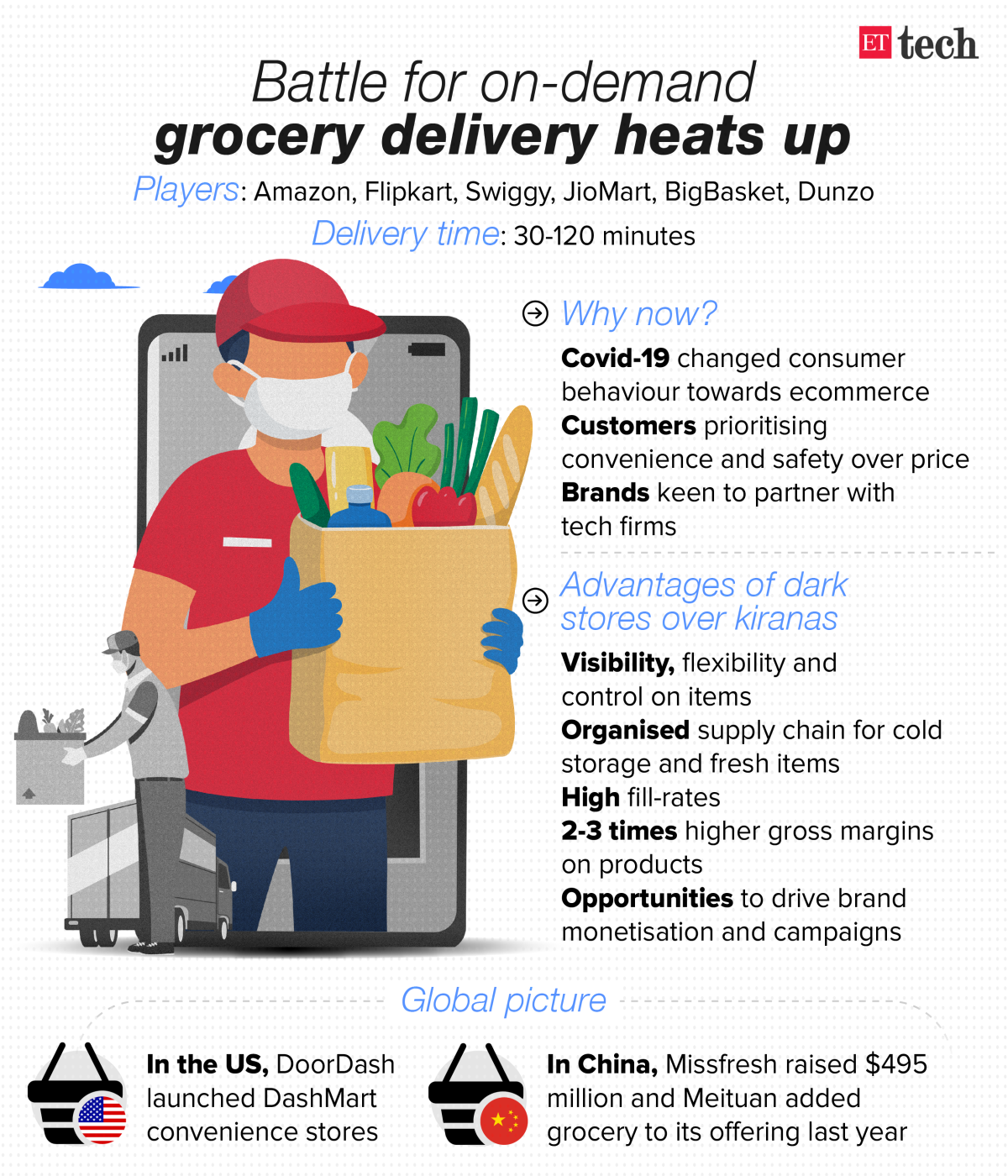 What's the significance?
The launch of InstaMart comes at a time when the Covid-19 pandemic has hastened consumer preference for doorstep deliveries and players like Amazon, BigBasket and Dunzo have heightened focus on this category. It has also seen the entry of Flipkart Quick and JioMart.
For Swiggy, the bet on grocery delivery is happening when its core food delivery business is recovering slowly, to only 50% of pre-Covid-19 levels. This is expected to give Swiggy better margins from brands and newer monetisation opportunities like banner ads in the future, an investor in the firm told ET. Read more.
Related Coverage: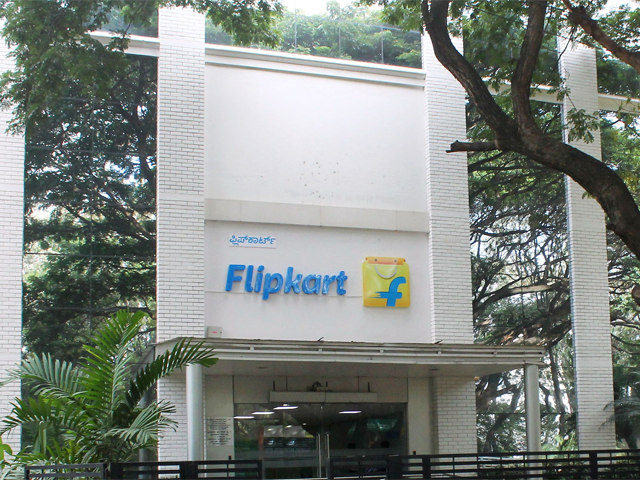 Flipkart accelerator
Flipkart has launched an accelerator programme for idea-stage startups in the consumer internet technology space to help them build market-ready solutions.
Flipkart is looking at 6-8 startups for the first cohort of the accelerator. Shortlisted startups will undergo a 16-week mentorship training and get an equity-free grant of $25,000. The programme will be managed by Flipkart's product strategy and deployment team led by Naren Ravula.
Focus areas
Some themes identified by the etailer for this programme include design and make for India, innovation in digital commerce, technologies to empower the retail ecosystem, supply chain management, logistics, and deep tech applications.
Flipkart said the applicants should be based out of India and should have a working prototype with "strong early adoption". The company will not buy a stake in these startups, who will own the existing intellectual property (IP) as well as any IP that the startup develops during the program.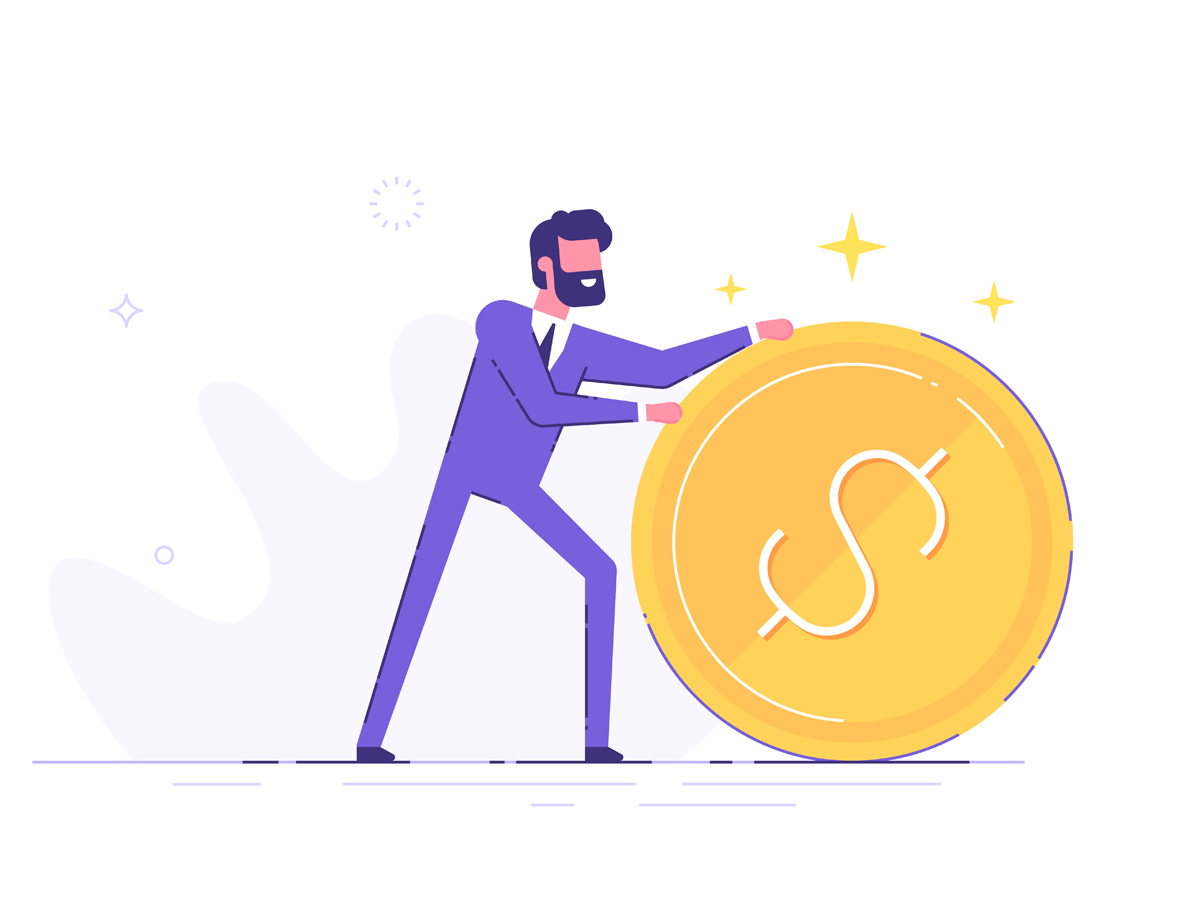 Leapfrog scouts for local deals

LeapFrog Investments, one of the largest impact investors globally, is scouting for deals in India as the firm looks to ramp up its exposure in the country, founder Andrew Kuper told ET.
The London-based firm may look to allocate as much as 20% of its third fund, which was a $750 million investment vehicle, to the country. The company has also appointed Bharat Doshi, former group CFO and executive director at the Mahindra Group, to its global leadership council.
India portfolio
LeapFrog Investments currently has nine companies in India in its portfolio, including Ascent Meditech, MedGenome, Northern Arc, Dvara, Fincare, Magma, and NeoGrowth. It has so far exited Shriram CCL and Mahindra Insurance Brokers Ltd.
LeapFrog primarily invests in companies operating in the broader healthcare and financial services sectors but is now looking to widen its scope across sectors, Kuper said. Read more.
(Illustrations & graphics by Rahul Awasthi)