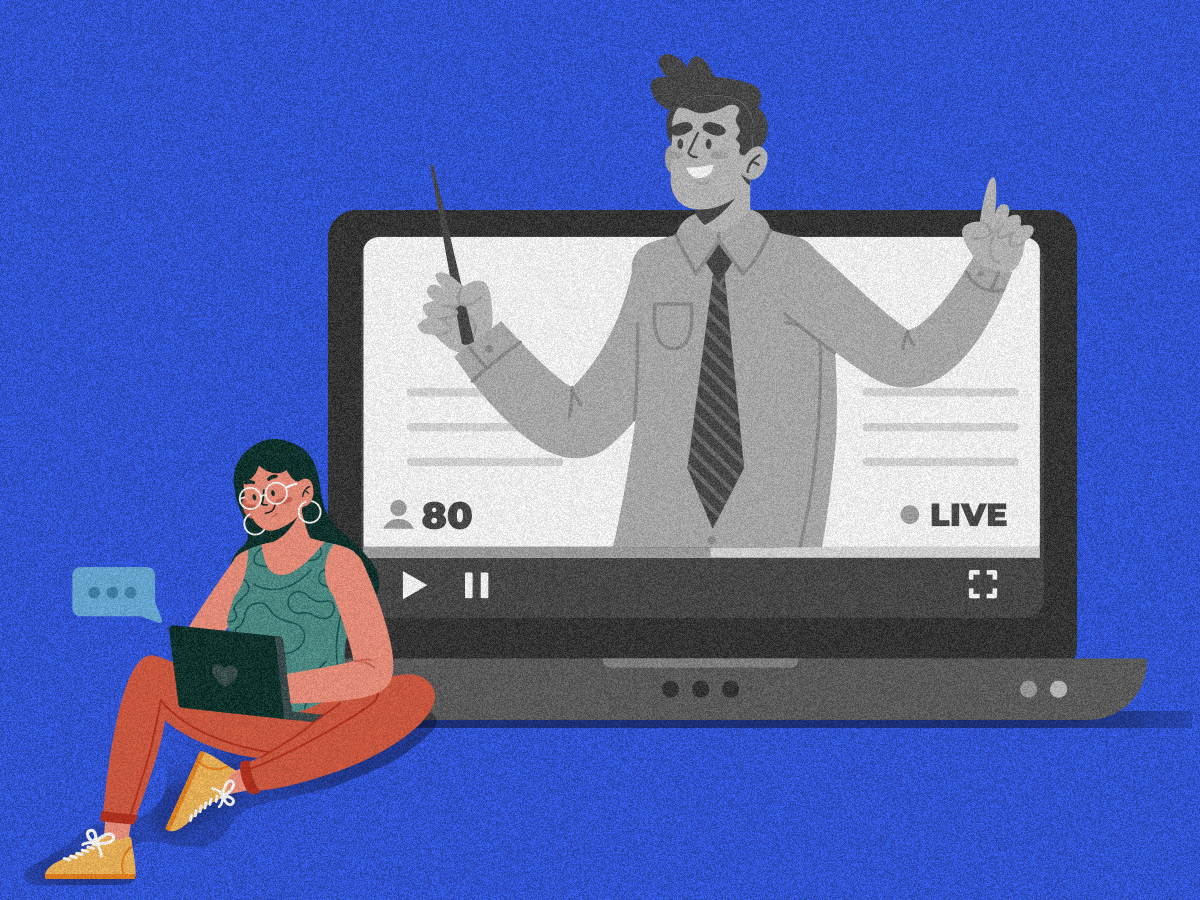 Social media influencers are creating content on how to make money online, prompted by queries from people scarred by uncertainty in the jobs market due to the Covid-19 pandemic.
These influencers are sharing detailed tutorials on short-term and long-term money-making avenues, including content writing, blogging, gaming, affiliate or referral marketing, participation in paid surveys, apps review, and teaching courses online.
They are also recommending websites like freelancer.com, fiverr.com and upwork.com, among others, where users can create profiles and apply for project-based gigs. These can be in areas as varied as programming, coding, voice-overs, logo design, translation, transcribing and video-editing.
Some of their videos have garnered over 200,000 views and thousands of comments.
Regional influencers like @businessdoctor94, who posts in Malayalam on short video platform TikTok, share videos in their native tongues so that the message reaches a wider audience.

Facebook-owned photo and video-sharing platform, Instagram, has seen a 100% month-on-month increase in the number of posts with hashtags related to this category — like #PassiveIncomeStreams and #PassiveIncomeOnline — ever since the pandemic began to take a toll on employment opportunities across the world, according to data shared by Qoruz, a Bengaluru-based influencer data analytics firm.
Related hashtags like #SideHustle and #MakeMoneyOnline record about 5,000 and 8,000 conversations per day, respectively, according to the firm's analysis.
The search term "How to make money online" had an interest score of Zero on YouTube search in India on March 24, when Prime Minister Narendra Modi announced the first nationwide lockdown. The very next day, March 25, it had climbed to 100, the top score for search trends on the video-sharing site, which were observed after analysing an 80-day period from March 1 to May 19.
Over the last five days, self-improvement content creator Ranveer Allahbadia, who has more than 800,000 followers on Instagram, has seen a sudden surge in queries on how to make money in these times.
"Around 30-40% of my content will be focusing on this theme now," he says.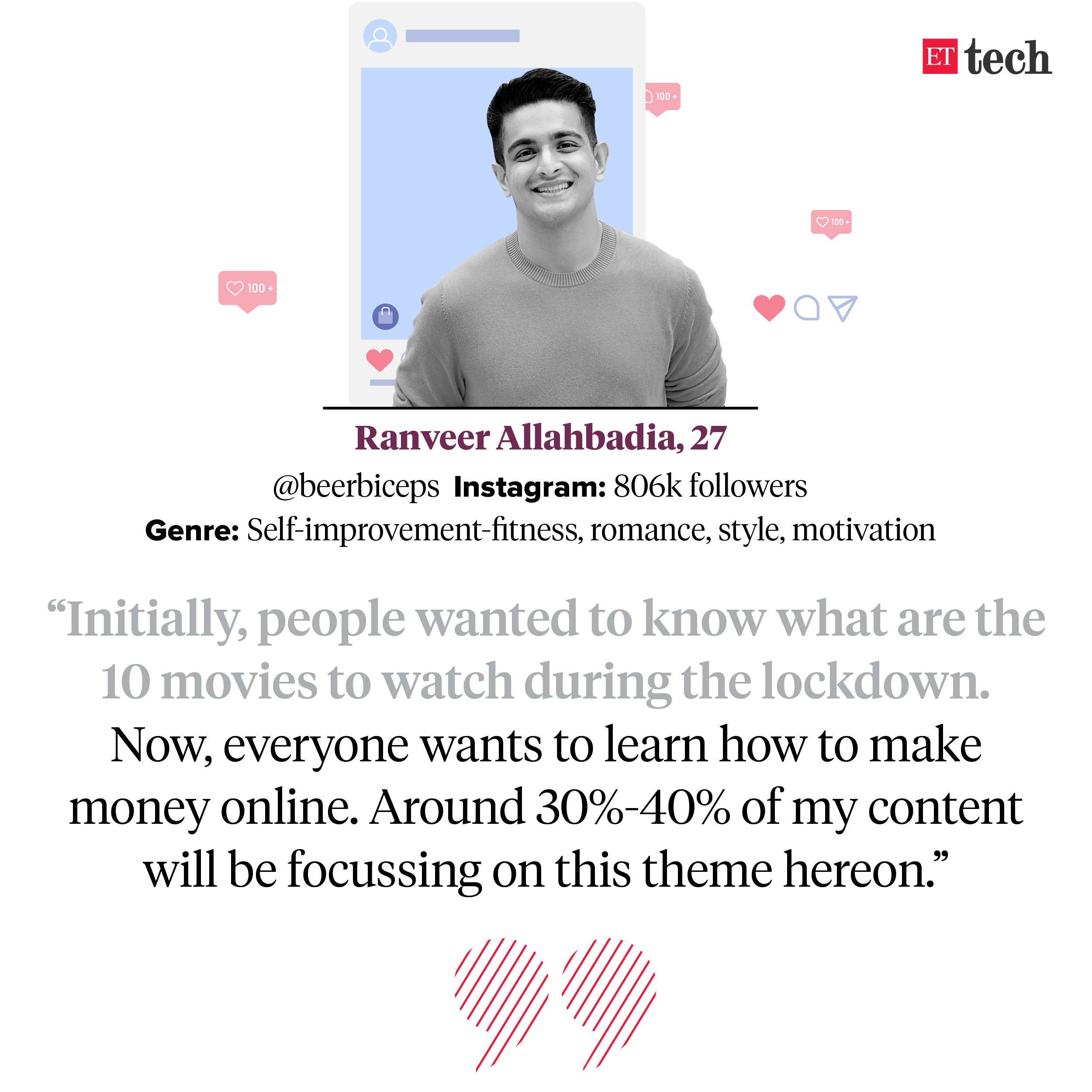 YouTuber Satish Kushwaha, who posts funny and motivational content in Hindi for his 500,000 subscribers across three channels, says that 80-90% of his current content revolves around the online-money-making theme.
"Earlier, if I posted such videos, I got sarcastic comments like "Why don't you make money first?". The same trolls are trying these ideas now," says the 25-year-old from Deoria in Uttar Pradesh who now lives in Mumbai's Bhayandar area.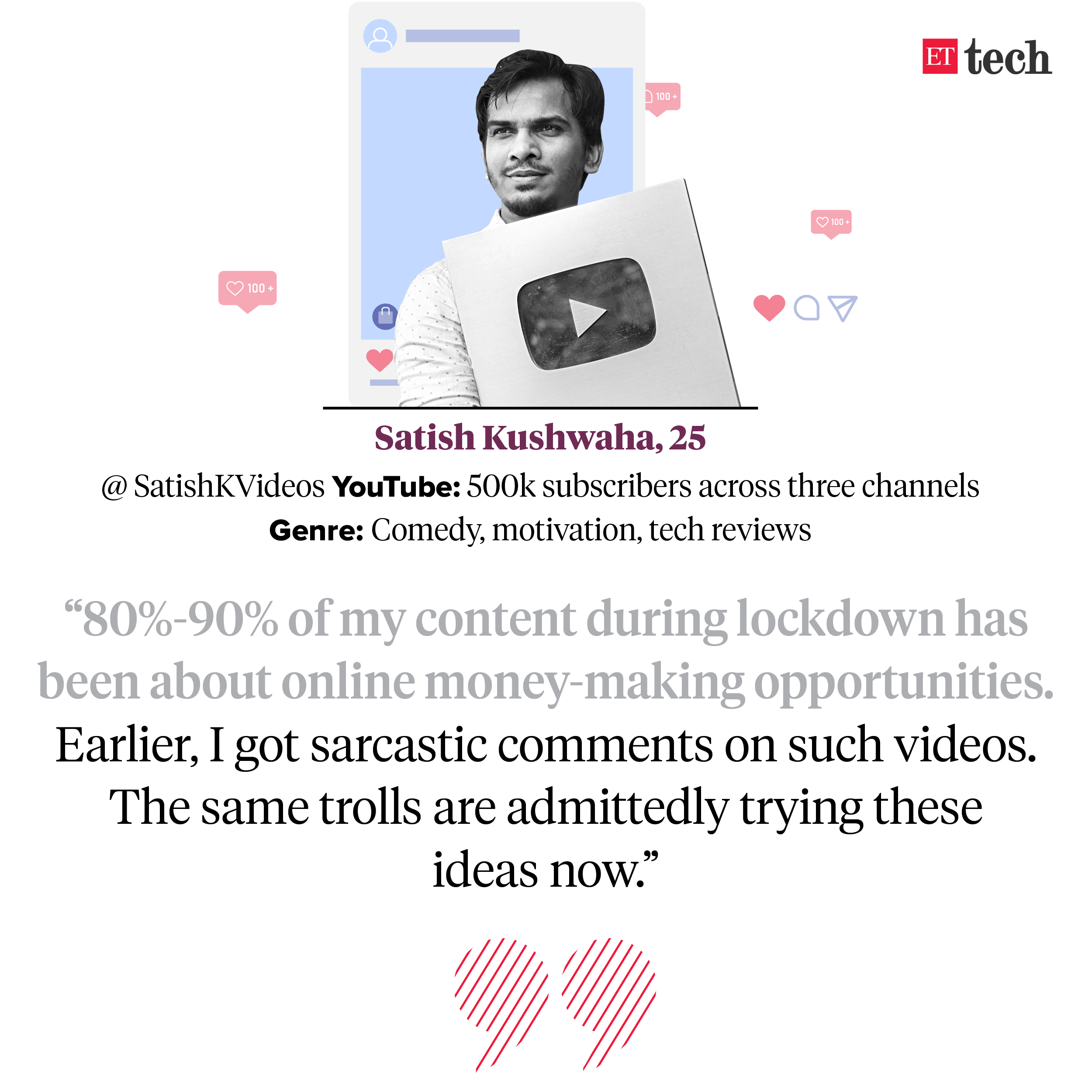 In Bengaluru, Gyansheel Kumar's TikTok follower-count has gone up from a mere 86 at the beginning of March to a whopping 223,000 as of May 20, simply because of this kind of content.
"Before that, I did lip-syncing and dancing videos on the platform," says Kumar, originally from Patna.
The 30-year-old tech industry professional had made Rs 6 lakh via freelancer.com in the past three years by applying for projects that could use his programming skills. During the lockdown, however, Kumar thought sharing his experience with others could benefit them.
In the last two months, around 1,300 followers have messaged him to say that they tried ideas from his videos with some level of success.

Globally, mentors for finding passive income streams online — like "Grace aka Little Mama" from the US — have gained recognition in the past four years.
In India, however, the concept was looked at with suspicion until influencers attached credibility to it.
"…the desperation to find backup sources of income during these times has led many people into giving this a shot as opposed to sitting jobless at home," says Kushwaha.
This includes people like Pradeep Das, a doodle artist popular as @thebombay_doodler on Instagram, who recently got laid off from his day job in the port industry.
'
While the 29-year-old gets regular commercial projects through his Instagram clout of 30,000 followers, he is exploring all online money-making options based on his skills.
"Even if it's a small project, I won't say no because of the times we are in," he says.
In his TikTok videos, Kumar encourages people like Das to learn new skills or hone existing ones. He also highlights it isn't easy making money online. On sites like freelancer.com, one has to proactively approach people for work – sometimes even for lesser pay than usual, in order to get rated for their work so others can discover them and reach out.
He regularly shares proof of concept and success stories of these platforms on his account, but the initial wait puts many off the idea of considering them altogether. Kushwaha feels there's merit in hanging on, especially for industry outsiders who don't know their market value. "You get to know how to set pricing for your skills by being a part of the community there as people disclose their fee on their profiles," he says.
Allahbadia, popular as @beerbiceps on Instagram, says you don't need to invest in platforms but in acquiring new skills right now. He reckons a lot of people will transition into the content and social media sphere to earn money by the time the lockdown is over.
"A lot of apps are trying to market themselves in India. There'll always be demand for video editors and graphic designers and people with many such specialised creative skills," says the 27-year-old from Mumbai. "For content creators like us, this is the World Cup time," he concludes.